LITERACY AND MATHEMATICS ACADEMY
The place where students want to be and get excited about learning!
Our customized programs, small class sizes and one on one time allows us to offer differentiated learning that supports your child's unique learning needs.
Experience the LAMA difference and contact us today to start the conversation about your child's education.
Important Dates
September 4, 2023: Labour Day – School Closed
September 5, 2023: First Day of School
October 9, 2023: Thanksgiving – School Closed
November 10, 2023: LAMA P.W.D – School Closed
November 27, 2023: LAMA Reports Sent Home (Elementary)
December 19, 2023: Last Day of School before Winter Break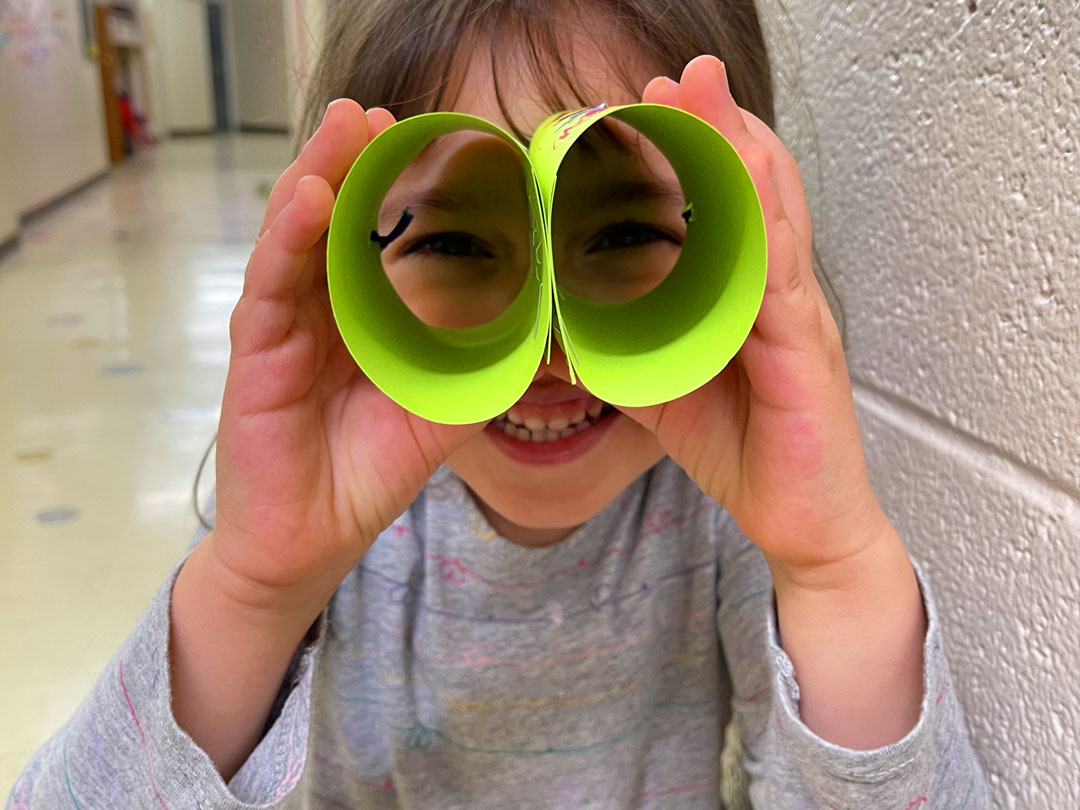 Preschool
Fully Licensed
30 months to 3 years old
Offering small class sizes, with a focus on emergent literacy and pre-mathematic skill development, in an interactive environment that is customized to suit the needs of our little learners.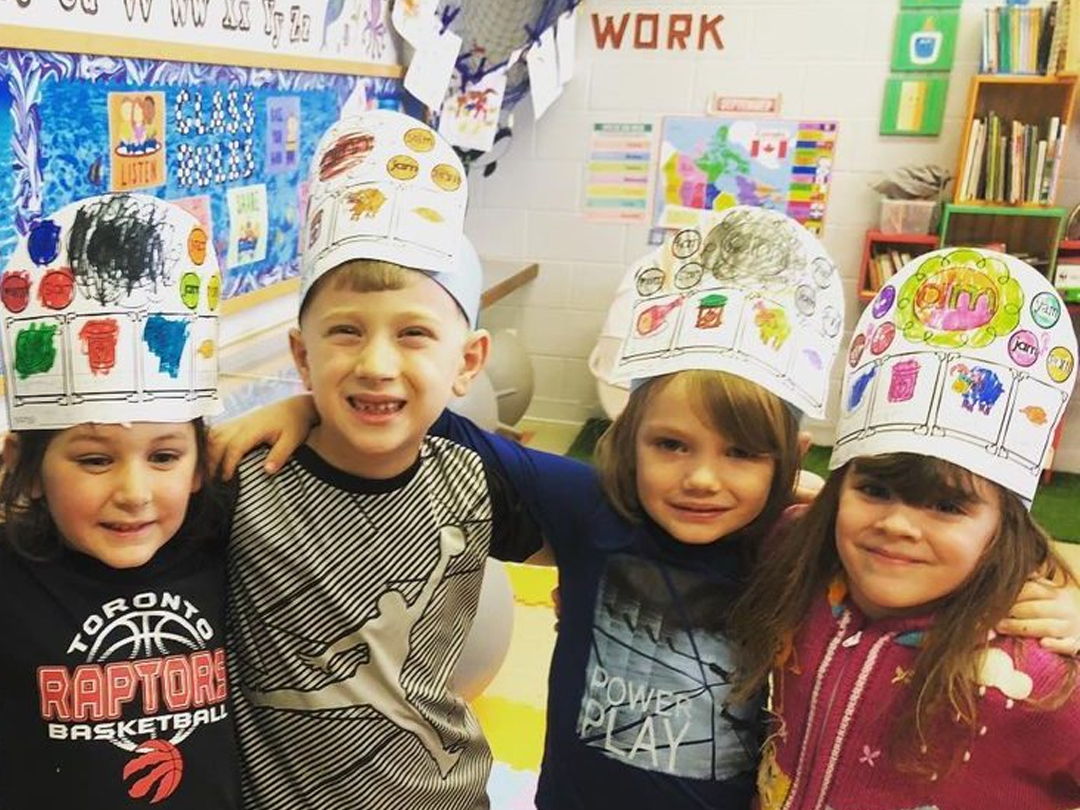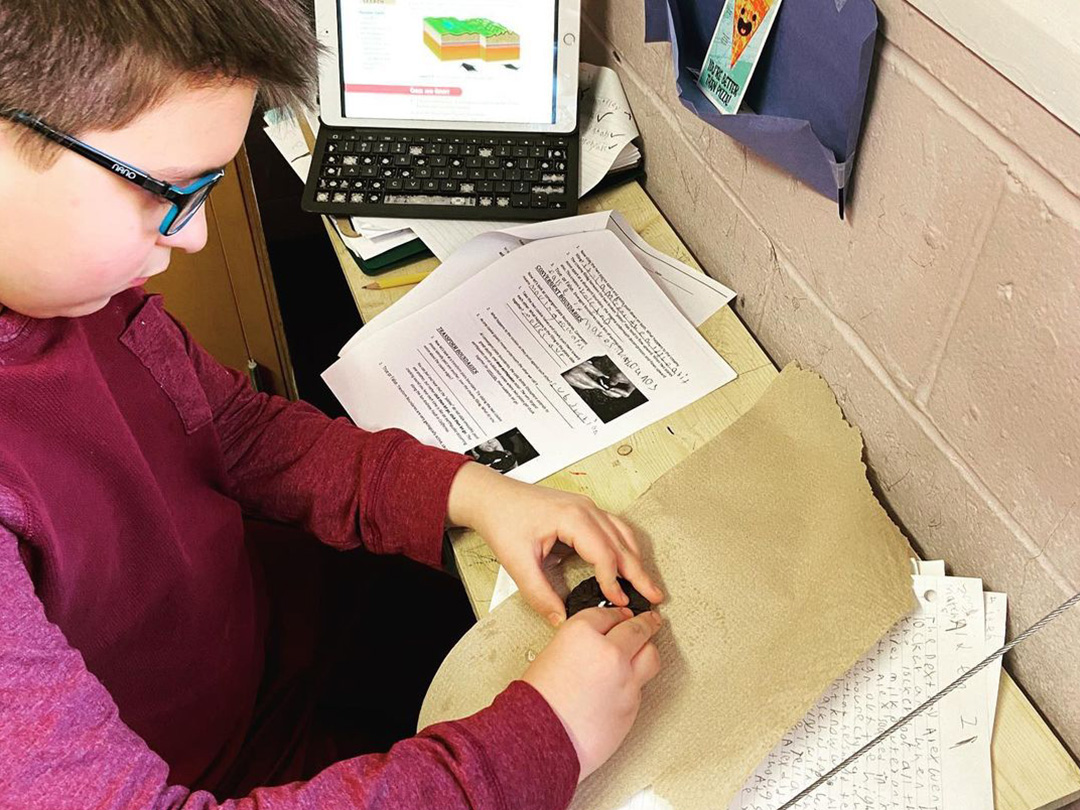 Tutoring Programs
Grade 1 – Grade 12
We are so much more than your average tutoring program! We start with an in-depth learning assessment, and build a personalized learning plan, which gives our students the foundation necessary for academic confidence and success!
UNIQUE LEARNING PLATFORMS
Very vulnerable and very helpful, my son loved to work with them

Amazing place to learn, supportive staff so happy my nephews go here! Our daughter is in grade 6 and arrived in November 2022. She is flourishing. If you're looking for a real education, want your children to be equipped with the critical foundational skills and knowledge to be effective communicators in the world, and a school that can see and harness your children's individual gifts, look no further than Lama. We couldn't be happier and just wish she had entered earlier.

The LAMA team is passionate, caring and absolutely amazing. The individual attention each child gets, not only in class, but in one-on-one sessions truly makes the difference. Our son has grown so much from attending LAMA academy. I am so grateful to have found Lama, my daughter is progressing beautifully, I am surprised every day by the things she has learnt, whether it be about Dinosaurs, the life cycle of a flower, skip counting with various numbers etc. to all the parents out there who are considering Lama, give them a try, you wont be disappointed.

According to our son who is currently a student; The school is stunning, very clean, with tremendous staff and students! Fabulous everything! Best school in Canada! Nothing more positive to say about it! They've changed my life forever and I love going everyday. My daughter started at the school in January. She has made amazing gains in literacy and math. She has also blossomed as a learner - her confidence and positive attitude is amazing. They care for the kids - ensuring they have positive peer relationships, and create truly individualized programs for each student. They have sports teams that are inclusive and encouraging, and great arts experiences. As a parent with a background in education and special education, I am completely impressed and highly recommend this school for kids who need programming for individualized needs.

I said this to my friends and it needs to be said here. This elementary school is AMAZING and even after COVID my son is never returning to public school!
Hes in a class of 6 with awesome teachers that work on an interest based approach. Hes allowed to have his ASD quirks without being made to feel like hes doing "wrong" and they support them. They also support him socially by recognizing possible friendships that might be budding and creating opportunities for them to flourish. Those who have ASD kiddos know how hard social can be! I am thoroughly impressed, what started as an alternative to public school for him has become his home. When I was in Grades 9 and 10, I was in need of a tutor for math! Before I had even met Nicole, I was struggling so much, and my grades were very low. I had struggled with math so much to the point where it had affected me mentally and affected my work ethic in other classes. This was when both my parents and I knew I needed a tutor. My parents happened to find her card in an office nearby and it was like fate had just appeared! a few weeks later, I started going to LAMA every week to get help in math and not only had my grades improved tremendously, but I was also understanding every piece of material that was given to me and I was enjoying it!!! I went from being an average grade student to and honor roll student in a year! I also had the chance to complete my volunteer hours there and had a total of 120 hours, by the end of last year! If you need help in any of the areas of Math and Literacy, I strongly suggest LAMA! Exceptional Service, Great People, and so much more! I know for a fact I would not be where I am today if it wasn't for Nicole and her amazing team!!!!!!! If I could give more than 5 stars, I would. 100% recommend this place!

Guaranteed attention and positive results! We love Nicole and all of the staff at Literacy and Mathematics Academy. Our children have been students at the school, and took part in the summer camps. We have experience with home daycares, as well as other centres in the area,and LAMA ranks as the best we've ever attended. Thank you very much for the incredible care you put into both education and fun.

Tutoring programs are outstanding at Literacy & Mathematics Academy!!! Our son began attending LAMA in September 2021. He is absolutely excelling in academics and is thriving all around. He would attend school on the weekends if it was an option! The support and community at LAMA is truly one of a kind. I don't think I have ever met teachers more dedicated to ensuring their students are not only learning beyond the regular curriculum but are having fun at the same time. This is an environment where student's individual needs really are taken to heart, students are encouraged, supported and truly involved in all aspects of their learning. Couldn't imagine my child not attending and could not recommend LAMA more.

Great place to leave your children (while we're off at work, we have to leave our pride and joys with someone) they get to learn play have fun. Parents get peace of mind knowing that they're well taken care of and loved and learning. 😍 I can not say enough positive things about L.A.M.AMy dedication and commitment the school has on ensuring the children's education is top priority and that not only do they meet Ontario standards but over exceed on the expected curriculum. The focus with more 1 on 1 for children with smaller classroom. This is place is every parents wish for their children's education. The best decision we made for our children! We are truly grateful!

I brought my Granddaughter in for a tour last month and we loved the school. From the brightly colored rooms, to the reading corners, to the amazing writing boards for learning their ABC's and 123's this school had it all. The staff were professional and caring and answered all our questions. The outside natural play area is outfitted to allow the children to discover and learn. We are excited to watch our Granddaughter grow and learn in this wonderful school. We sent our daughter here for her first year of school (LAMA 4 or JK) after contemplating the local school for some time. We couldn't be happier with the experience so far and I can't imagine sending her anywhere else. The growth I have seen in my child in such a short time and happiness she has expressed going to the school cannot be traded. The small class sizes allow for lots of individual attention and for the kids in the class to be a tight knit group. Our daughter is actively engaged and brings that home with her asking to practice various concepts she has learned at school. The admin staff are very kind and quick to address any concerns or questions that you may have. Our daughter has learned advanced concepts for her age but in a child led way that allows her to thrive. I can't thank the LAMA team enough for creating this wonderful environment for my daughter.

Our family has 3 little ones that all attend LAMA (Gr 1, jk and preschool). The approach to teaching that LAMA has is like nothing I could have imagined. Who knew that learning could be made fun? The kids love it so much they even want to stay after hours. The level of mathematics my kids come home with is truly impressive given their ages. I'm so very happy to have integrated my family into the LAMA family and I hope to share many more years of learning with LAMA. 12/10 in all aspects.

My son is very happy at LAMA, he is welcomed with opened arms each morning. He has learned so much in such a short time, which tells a lot about the safe and secure learning environment he finds himself in.

Absolutely love LAMA. The programming and staff are excellent. Our daughter is in the preschool and she absolutely loves going every day. Highly recommend!

The Literacy and Math Academy has been a phenomenally positive experience for our pre-school age sons. The school take programming very seriously (with monthly parent letters and a calendar of the learning unit for the day) and I have been amazed about how much my children have learned in a short time. The school has serious dedication to seeing your children succeed - whether is it with their comprehensive report cards, working on specific skill sets or making recommendations for additional resources. It is evident the school team just really cares for your children.

We have utilized the tutoring services for our daughter for the past few years. We have recommended it to many of our friends. Nicole is amazing and is very accomodating. The tutors are wonderful. We have not had any issues and our daughter has had a few different tutors for various subjects. It has been especially helpful during COVID and remote learning. We would highly recommend the tutoring services to anyone!

I am thankful for the peace of mind I have sending my child to your facility.

Our son was struggling in school, and we were not able to get the assistance required. We tried a variety of options, including after-school tutors, but he kept falling further behind and started having behavioural issues that were totally unlike him. Ultimately, we decided we needed to completely change gears and home school. We had no idea how to do this and initially, I was worried that our son would continue to be "behind" and need multiple special accommodations. We're now a few years into our relationship with Nicole & LAMA, and are beyond amazed at the difference! A customized program was created - with our input, the Provincial curriculum is being met, and lessons are frequently customized to our son, his needs and learning styles! Our son is exceeding every expectation and is at or above grade level across the board! Thanks to his teacher Mary, and Nicole, Nathan is back on track and loves learning again! Thank you 😊!

Sending my daughter to LAMA was one of the best parenting decisions I have made. She has now had 2 summers full of dynamic, safe Camps, and 1 year in the SK program. I cannot express my gratitude to the LAMA team for the support, guidance, and high level of education my daughter is receiving each and every day. As a family joining the school, you become part of a community that is close knit and supportive. The individualized learning is perfectly integrated into the classroom, and they consistently provide ample 'out of the box' learning opportunities including outdoor experiences. I highly recommend this school to anyone who considers alternate options from Public Education.

Where do I begin?Literacy & Mathematics Academy was recommended to us by a friend after we saw our son struggling (to the point of tears) with the online learning program in the Public School system during the Covid lock down. We knew if we didn't help him, his love of learning would just be met with frustration and soon enough he would just give up.A simple message explaining the situation to them was met with encouragement, assistance and immediate action. An assessment was done, and a plan was put in place for our sons' specific needs and concerns along with placing the perfect teacher that would promote the best learning environment for him.After only 1 online lesson we could see his excitement return for learning and right away knew we had made the right decision.We can't say enough positives about the Program that they teach and how they deliver it. They are not bound to one way of teaching and find what works best for the individual student. Knowing our son is happy and wanting to learn is the best feeling any parent could ask for. We look forward to continued learning and success while working with The Literacy & Mathematics Academy.

I've been working at LAMA since September 2020 and the whole experience has been amazing! I love the small classroom sizes as they allow me to connect with each student and focus on their individual needs. We are always looking at ways to keep the learning fun and engaging and I think the smiles on our kids faces when they leave really prove that!! I look forward to another amazing year at LAMA.

LAMA is the place to be. We really like the summer camp, every car ride home is a new story. Great name too!

Amazing! I have never met staff more engaged and passionate about the success of children. So fortunate to have my son attend full time. I had my own concerns about his transition but everyone was so involved and welcoming. It is amazing to see how quickly he adapted, built confidence and improved in such a short amount of time. Now I have a child who looks forward to school everyday, wanting to be the first one there and the last one to leave! Thank you Nicole and LAMA staff for putting the fun back into learning.

Great tutoring experience. They were a great help to My son with math and literacy. Also they have great management, very friendly i highly recommend them!

My daughter started preschool in LAMA; a regular combined JK/SK setting but within a week Nicole & Danielle reached out and mentioned that the 4 yr olds seem to struggle around the 5 yr olds, so they're separating them into 2 smaller classes to make sure everyone gets the attention they need, even made sure she handled the transition to a new homeroom teacher smoothly, she actually adores both Ms.Paula and Ms.Danielle right now, she can't name a favorite!The staff is quite dynamic in dealing with situations and constantly rise up to find solutions that work for everyone.My daughter loves going to school, always tells me new interesting facts that she learned & points out new books they read. She walked into that school a very shy 3.9 years old child and is now a self-proclaimed "leader"!PS. When she asked them if they can have a pj day, they Actually made sure that day was implemented just for her!! How wonderful is that staff??

My daughter's have both benefited from French tutoring. The connection with the tutor really assists in learning. As well, my nephew has only positive comments towards his tutor! The extra help, a different voice make a difference in learning.

My son started at LAMA in LAMA Leaders Sept 2020 and went from crying daily at drop off to absolutely loving it. He looks forward to going to school and loves her teachers and Miss Nicole.I would absolutely recommend LAMA to parents seeking quality childcare and curriculum for their children.

The online tutoring through Literacy and Mathematics Academy was a godsend during the shut down of schools last year. My kids loved their tutors and were able to work on areas of growth in an engaging way including French language skills. We were able to continue with tutoring with the online format this year. We are so grateful for this academy!

We sent both of our children to LAMA and couldn't be happier. The school is professional and courteous, and they genuinely care for all of the children. We have seen remarkable increases in the skills and abilities in both children. The teachers and ownership are all wonderful people. Please keep up the incredible work, your doing a wonderful job with our future leaders! 10/10 highly recommended.

My son is a very busy boy, at LAMA, they haven't tried to change that, they utilize his energy and give us strategies I wouldn't have considered. They acknowledge his strengths and share them with us, and point out resources to support his weaknesses. The staff here doesn't just love kids, clearly they are professional educators as well.Thanks LAMA!

my grandson went from having marks so low that he couldn't be graded to A's and B's. Everyday when I pick him up he tells me how much he loves the school. They challenge him and encourage him to do more. He loves how they listen to him and embrace his needs as well as praise his abilities. I hope by the time he is ready for high school that they have started a high school program for him to continue

Extremely happy with the support which my son has received in a grade 11 & 12 math tutoring. His level of confidence has increased and he's gone from a B to an A+ student in Math. I also really appreciated that the tutor was specifically selected based on skill, experience and personality - this meant that my son connected really well with his tutor and was extremely comfortable with him.I highly recommend!!

The staff at LAMA are the most amazing team of educators. They are passionate, caring, and always go above and beyond to ensure they foster each and every mind in their school. They recognize every child is unique with different learning styles and abilities. They take the time to get to know the child and parents to help support the child on their learning journey.Nicole and the management team are always available for a call. Nicole takes the time to listen to the parents and provides feedback on ways to to support the child at home and in school.My son has taken great strides in his writing, phonics, math, and overall passion for learning.Thank you team LAMA!!!!!

LAMA has been a game changer for our kids. Nicole and her team go above and beyond in their care and individual attention to each of their students. Their motto is "If a child can't learn the way we teach, then we teach the way we they learn." They offer such a level of insight into your child's learning that you can't get anywhere else. Both of my kids are succeeding in ways we never thought possible. LAMA is the BEST!

We tried two other daycares before finding the perfect place for my son. A healthy balance of learning and play. With a small family feeling. Highly recommend !!!

Everything about this school and summer camp is a 5 star!! Highly recommend! You won't be disappointed

My daughter was struggling with Gr 10 math, and when I asked my Facebook page for moms/dads if they knew of any tutors, they referred us to LAMA. It was the best phone call we ever made, not only for us, but for my daughter. She did great in math, and then she herself asked us if she could go back to LAMA for English. This helped to build her confidence, and here we are now a year later in Gr 11 now and she's just completed her Gr 12 English course with an 84%!!! Special thanks to Nicole for matching our daughter up with the perfect tutors throughout these past 2 years. Your guidance has been a blessing to our family. We now are that family that refers LAMA at every opportunity!

Nicole and her team are wonderful! My son connected really well with his tutor and she got him back at grade level. Super grateful!

We were very pleased to find a tutoring service that catered to the specific needs of our child.The staff members are very professional and personable. It was very easy for our daughter to establish an excellent rapport with the owner (Nicole G.) and her tutor. Thank you for your customized approach and for creating such a friendly atmosphere at your academy. -CH-

The LAMA academy has created an amazing space for children to learn and grow, I have never seen so much progress in children while having actual fun learning at another school then LAMA. This school has also made a creative and emotional safe space, especially during these times when it is crucial! The Literacy and Mathematics Academy is amazing, I can't wait to see what else is to come!

In the formative years of life, there is no better place to learn! The school is comprised of exceptional staff that go well beyond the Ontario Curriculum requirements for the students. Each teacher will dedicate personal time and attention to making sure their students, and all students are thriving. Walking around the school, the sense of community is palpable. We are so happy we found LAMA, and pray they extend to high school in the coming years!!!

We can't say enough about the school that as our son put; "saved his life". We actually commute 45 minutes a day to send our boys there, and will continue to do so, as there is truly nothing comparable!!The 1:1 teaching opportunities, the child centred curriculum, the staff who goes above and beyond, the small class sizes and world class programming and some of the many reasons we love the school.This school is changing the education game, and we are so thankful we found it!! Our kids love going, the community of parents and students are close knit and the director goes above and beyond for her students.Thank you for teaching our kids in a way they ACTUALLY learn, and keeping normal in a world of crazy!!

My daughter started at LAMA late last year and she absolutely loves it. She looks forward to going to school and loves her teachers. The staff are so friendly, the curriculum is amazing, and the school is so clean.

I have been working as a tutor at LAMA since September 2019, and I am amazed by the amount of resources and support the staff receive in order to provide the best quality of education to our students. The rooms are fully equipped with fun and interactive activities that we use to help our students grasp difficult concepts, and Nicole (our supervisor) is constantly searching for ways to improve our sessions. Her enthusiasm is contagious and brightens up the whole environment!We transitioned to online tutoring sessions due to the pandemic, and are able to provide one-on-one interactive lessons to our students to help them cope with the transition to online learning.For university students, LAMA is actually one express bus away from McMaster. All your sessions are in one place and you build your schedule based on your availability. Working here is an incredibly rewarding experience, thanks to a great team. I would highly recommend this academy!

With the abrupt switch to online learning I wasn't confident my son (9 years old, grade 4) was grasping the concepts I was trying to relay through his teachers notes... to be honest, I'm not sure *I* was grasping them either!!!! Working full-time and being thrown into the world of home-school teacher was beyond overwhelming and led to meltdowns (mostly mine). Nicole was recommended to me through a family friend - my son has now been working with Andrew for the last month, two sessions a week, and let me tell you - what a lifesaver! This has taken the pressure off me and ensures that he won't have any gaps when he goes back to school in the fall. In fact, the program was specifically developed in a way that assessed what material he hadn't yet been taught (multiple strike days, absences due to hockey, then the pandemic), and ensures that all the fundamentals of grade 4 math and literacy are reinforced so he is prepared for grade 5.The content is engaging and he always comes to me after a session to talk about what he learned that day. He has even said to me "I wish Andrew was my teacher at school". This has been the perfect way to fill in the gaps, keep his academics up and given me piece of mind that he isn't falling behind because of my own work demands. Highly recommended!

I've been working at LAMA since Oct 2019 and I thoroughly enjoy working here! I'm happy to say that we are are always looking for ways to improve service delivery so that kids look forward to coming back!

My 3 year old daughter is officially a student of this new school. LAMA. She did a few trial days and in that time I have already noticed a difference in her letters and numbers, she is an advanced student and now enjoys going to the academy. In her words " I love learning at the academy"I had my daughter in different daycare settingsIncluding facilities and home daycares. LAMA has step up their game when it comes to education. She is happy and learning so much.The staff here are top notch. Nicole and Allison have gone out of their way to help me with my daughter and some of her medical needs above and beyond I feel comfortable leaving my daughter here knowing that she's been taking care of and supported.Come check this place out. 😘

LAMA is exactly what this neighbourhood needed. The location is wonderful, the green space offers endless opportunities for the children to continue their learning in an informal setting, with plenty of space to run free.The staff is world class. They keep a steady routine to help the kids transition seamlessly, as it isn't easy for most kids in new environments.The classrooms are bright, spacious and thoughtfully designed, allowing organic learning opportunities; and plenty of space for the kids to play independently and with their peers.The director of the centre is approachable and just one of those genuine people, who are a pleasure to know. It's obvious that she's committed to providing an enriching experience for her students, and takes great pride in watching them flourish!!I really can't say enough wonderful things about this school. The programs, cleanliness, staff and experiences are significantly richer than any other nursery school I have toured; and we are so thrilled that they offer before and after school care; as well as tutoring which we can use as our children grow.

This preschool has it all! Bright welcoming staff, beautiful rooms and a stellar curriculum to boot. My little one didn't want to leave. I would 100% recommend this to anyone looking for quality childcare for their children.

LAMA has been a blessing to my family. When we moved to the Stoney Creek area, we were looking for a school that would not only challenge my son academically but also one he would have fun and socialize - LAMA is ALL of this and much more. My son enjoys his school and told me "he never wants to leave LAMA as it is AWESOME." LAMA's teachers are wonderful, they truly care about being teachers, have a passion for teaching and the children in their care; they teach and nurture with a smile - as a mother it is so beautiful to see this consistently, everyday! LAMA believes each child is unique and they tailor teaching to ensure every child gets the support they need to shine brightly. Principal Nicole is just absolutely amazing and her passion for education and the best for the children shines through in the programs she allows in the school as well as the school's outside engagements. Thank you LAMA, we are proud to be part of the LAMA family!!

My daughter has been going to lama since September of 2022. Once covid hit I homeschooled her for a couple of years. Someone i know recommended LAMA. From September to present my daughter is a completely different child. She has blossomed and has come out of her shell so so much from going there. She had anxiety in her previous school and getting her to go was always a challenge. She is excited to go to LAMA everyday. Her math was also something she had a hard time with. She has exceled so much since going there that she is now helping other kids in her class. The small classrooms means that the teachers can really focus on each child and give them the help and attention they need. My daughter has gained so much confidence that she has now played on the volleyball team. She did cross country and will soon be doing track and field. Her teachers are amazing and the principal pours her heart and soul into the school and the kids and it really shows. The principal and staff are always looking at fun and creative things to do while also learning in the process. LAMA has been indredible and i hope more kids have the chance to attend this amazing place.

There are no words to express how thankful we are for the wonderful educators at LAMA. The difference only 1 school year made in our son is incredible. If you are considering sending your child to this school, just know you will not regret it. Our son is thriving. He is happy and is included in every activity. Sending him to LAMA was the best decision we could ever have made.

If I had made a list of criteria a school would need for my children….. LAMA would check all the boxes and more!!! Every single teacher and care giver in this school has heart, creativity, empathy, compassion and passion for making children thrive in a nurturing environment! My children have gained a copious amount of self confidence in this school year. After homeschooling for 3 years…..I never thought I would have found an amazing school such as this one to care for my children!! You could never get this care attention for your children, from the every declining public school system!We commute 35 min each way and would drive further if we had to to get to LAMA!!!

Our daughters, ages 4 and 6, recently attended LAMA summer camp for the second year and loved it again! Thank you LAMA for a fun week.

Our sons started camp this year and they are loving it. The LAMA team is absolutely amazing.

The time they spent with my son to accommodate his needs were amazing. They are always there to help, very friendly, and open to talk. The quality time my son recieved one on one is amazing and we couldn't have done it without LAMA!!!!

My daughter has been going there for the past 2 years and absolutely adores school! Nicole is so wonderful and always listens to any concerns or silly questions the parents have, the kids get a lot of nurturing and learn so so much there, I'm so impressed by how much my daughter learns everyday. The small class sizes are wonderful in ensuring every kid gets the care they need while learning to be independent!They also have a ton of fun activities almost every single day!